Our dedicated team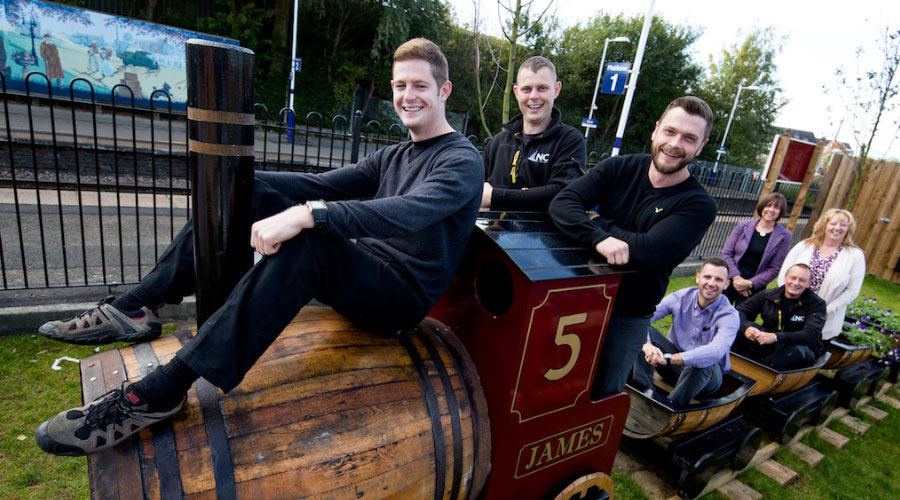 We have a small but dedicated team, which allows us to provide clients with the perfect marriage of a professional service delivered with a personal touch.
We believe in developing relationships with our clients and aim to provide a friendly and personal service as a Landlord who helps small growing companies and is always on hand to assist our residential tenants.
Made up of local people, our team are not only committed to the vision to help regenerate the area, but they care about it.
With low staff turnover, we believe in investing in our people to enhance their skills and encourage excellent team working. The result is enthusiasm and pride in our work, and a perpetual desire to deliver more.
Our small but committed team have a range of complementary skills from construction and project management to customer service and maintenance expertise.
---
Chris Chisnall
Chris is the Managing Director and a chartered surveyor by trade. He started his career at NC Developments initially as a Property Manager and is the longest serving member of the team. Following the completion of his degree in Property Management and Investment in 2008 and a secondment at Morgan Williams Chartered Surveyors in Warrington, Chris took on this new role. Responsible for the strategic direction of the company, Chris thrives on new opportunities for development and regeneration, to make Irlam and Cadishead an even better place to live and work.
---
David McArthur
David is NC Development's Tenant Manager and joined the team shortly after graduating from Cardiff University in 2012. Initially joining as a member of the maintenance team, David then took on more responsibility with this new role. Using prior experience working in the retail and service sector, he is the first point of call with tenants and is responsible for ensuring NC Developments retains its reputation for top quality customer service and providing tenants with some of the best kept properties in Irlam and Cadishead. David loves being out and about and developing good relationships with all of our clients.
---
Carole Henderson
Carole joined us in the role of Admin Officer in 2013. After a career working in high profile Customer Service environments she brought with her a wealth of administration and professional experience. Born and raised in Irlam, Carole is passionate about helping improve the district she lives in.
---
John Woodcock
John heads up our in-house maintenance team. His intimate knowledge of the area and unrivalled familiarity of our property portfolio gives NC Developments a great advantage over those who rely on external contractors. John is trained in electrics, plumbing and all aspects of joinery (as well as several other fields), meaning that very few jobs are beyond him. Whether it be repairing a roof, bringing down a tree or re-decorating a flat, his versatility and his relationship with tenants are a key part of the running of NC Developments. John loves that his role helps to give something back to the community he lives in.
---
Chris Wallsworth
Arriving in September 2015, Chris is the newest member of the team focusing on property maintenance. He brings with him lots of experience and practical skills following several years working in the haulage and packaging industry. As a long standing and well known resident of Irlam and Cadishead, he has a wealth of local knowledge and will be a great asset to the team moving forward.
---